Special editon Zhineng Qigong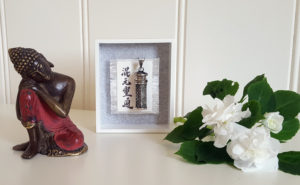 The fokuz is a pendant in which you keep a special  intention – an objective, a definite plan – you are determined to stay focused on. In the tradition of Zhineng Qigong we add  'Hun Yuan Ling Tong': the good results of your true intention become immediately realized.This fokuz-pendant comes with a handmade presentation box, specially made for Zhineng Qigong-practitioners. Together with your intention, your fokuz becomes a very personal object. One of a kind!
!Hun Yuan Ling Tong!
Here you can order a fokuz.
Price: €57,00 or $ 70,- + shipping